4 HABITS OF RESPONSIBLE PEOPLE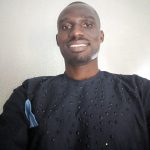 Being responsible is a sign of how much value you have put on yourself. Being responsible means being dependable (people can depend on you), keeping promises and honoring your commitments. It is accepting the consequences for what you say and do. It also means taking control of developing your potentials. The four points below show what being responsible looks like.
         1. RESPONSIBLE PEOPLE ARE CONSISTENT
People who are responsible don't do hit or miss. They find a routine that works for them and stick to it. For instance, they don't just study for three hours in a row and then give up on studying for 3 weeks, instead they spend three hours every day studying their books and get better at it.Consistency also means keeping your words and following through with commitments you make to yourself and others. When you are consistent, people can depend on you because they know you are going to do what you say.
         2. RESPONSIBLE PEOPLE DON'T MAKE EXCUSES
People who are responsible don't make excuses for their actions or blame others when things go wrong. They think things through and use good judgment before they act. They behave in ways that encourage others to trust them. They don't make up excuses for why they failed a subject but get back on their feet and decide to do better next time.
        3. RESPONSIBLE PEOPLE ARE GOAL SETTERS
People who are responsible take charge of their lives no matter what is happening around them. They make plans and set goals for nurturing their talents, skills and achieving success in academics. They don't give up while working on their goals no matter the adversity. They make decisions that focus on achieving their goals daily.
       4. RESPONSIBLE PEOPLE SEE THE BIG PICTURE
People who are responsible always see themselves as positive change agents in their community and country. They decide to be part of the solution and not the problem. They believe that their actions go a long way in determining the kind of country that will be built in their lifetime. They also know that a country is only called successful when individuals take responsibility. So, they consistently take responsibility for their actions and ultimately become successful.