EXCELLENCE: AN ATTRACTION FOR ALL
"To achieve something you have never achieved before, you must become someone you have never been before" – Les Brown.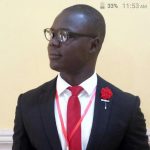 It is often difficult to resist an excellent performance. We all appreciate people who have put in considerable effort in achieving their goals. If you are watching the Olympics going on in Tokyo, you must have been observing some electrifying performances. You will likely admire a neater and more organized store with excellent customer service over a disorganized one where the store attendant looks horrific. You might also easily remember the guys at the top of your class because of their outstanding performances. Excellence is a state of being consistent in good character, attitude, quantity, and standards. 
Serena Williams is one of the greatest female black tennis players and embodies excellence in her field. Williams became a professional tennis player in 1995 and won the French Open, the U.S. Open, and Wimbledon in 2002, defeating Venus, her sister, in the finals of each tournament. She won her first Australian Open in 2003, making her one of only six women in the Open era to complete a Career Grand Slam. In 2008, she won the U.S. Open and teamed with Venus to capture a second women's doubles Olympic gold medal at the Beijing Games. Williams is also the only professional tennis player to accomplish a Career Golden Slam in singles & doubles. In December 2015, she was named Sportsperson of the Year by Sports Illustrated magazine.
What was Serena's secret? In 2013, Serena said to ESPN, "Luck has nothing to do with it because I have spent many, many hours, countless hours, on the court working for my one moment in time, not knowing when it would come." Here's Serena fighting for excellence off the court, which later translated into success. Distinction flows from consistent performance over time. It is rarely gained by single action but rather through a succession of positive attitudes and actions. Press on to obtain what you are committed to achieving.
Life does not reward mediocre people, unfortunately. Only those who have performed exceptionally get the prize. If you want to succeed, you must start taking a shot at doing things with a touch of excellence, whether writing an article, completing an assignment, or participating in a competition. You must always put in your best effort. It is not just about doing what you are supposed or expected to do; it is about being good at something and striving to be the best you can. You can start from where you are today by deciding to add some quality to the things you do.
I will love to hear your comments and questions in the comments section below.
ABOUT THE AUTHOR
Henry Ibrahim is the Content Creator at B2SL. He loves working with young people to help them discover their purpose in life. You can contact him at Ibrahim@b2sl.org.