March Newsletter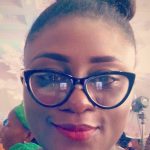 It seems this year is running a sprint! Welcome to the month of March! An old favorite song says "what you have to do, do quick! " Truly, there's no time like the present to improve yourself.
We would love to hear from you concerning any of our posts so if you feel you have something to share, do go to our contact page and send a message across.
This third month, we're wrapping up our series on Life skills. I hope you've enjoyed it! We're talking about the benefits of financial management, gaining personal communication skills and brushing up on our etiquette. I hope you learn and practice. Don't forget to contact us on our social media handles or through our email.
Have a great month!