WORK ON YOUR BELIEF
"Just as no one can be forced into belief, so no one can be forced into unbelief." – Sigmund Freud.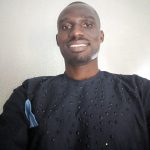 If you want to get better at anything, you must work hard because success does not come by wishful thinking. You may not think you are capable enough or have the necessary skills to achieve your goals, but the good news is that you can work on improving your belief and self-confidence. The feeling of inadequacy is not peculiar to you; some of the most successful people also felt the same way, but they worked on their belief system over time even when it didn't feel like they would succeed.
Successful people work on their mindset by speaking positively about their ability to succeed. People around you and your mind will always want to tell you that you are not good enough based on one or more failures in the past. If you believe that to be correct and keep quiet, the consequences will be negative. You will need to talk down such thoughts by sometimes speaking out loud that you are very much capable of achieving success. Don't let anyone make you believe that you cannot understand that subject, complex topic, or a new skill.
Successful people can speak up inside and outside when unbelief creeps in because they have learned how to work on their beliefs by reading lots of books and articles like this one. You, too, can follow their step by consistently reading things like B2SL weekly blog posts and other books to help you build your confidence and stay motivated for success.
It's imperative to note that wherever you are presently is not new under the sun. Other people have been in your shoes in the past and still went on to be successful in their different life pursuits. You can keep working on your belief by reading biographies of successful people. You can see their struggles when they were like you and how they overcame them. Studying other successful people will consistently help you fill your belief bank as their stories will always relate to your journey as they have with mine.
Like our quote rightly says, no one can force you into believing. You will need to consistently work at it yourself because it lies primarily within your power to make it work.
How have you been working on your belief? I will love to get more points from you in the comments section so others can learn from you.
ABOUT THE AUTHOR
Charles Adimah is an entrepreneur and the Project Manager of B2SL INITIATIVE, where he manages the vision. He is a great believer that a prosperous Nigeria is a product of successful Nigerians. You can reach him via email at charles@b2sl.org.