100% DEDICATION
"The price of success is hard work and dedication to the job at hand." – Vince Lombardi.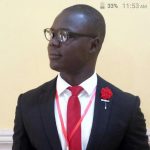 It's the beginning of a new year, and I want to wish you a very prosperous new year. If you have written goals down for the year, dedication is what you need to achieve them. Legendary American football player and coach Vince Lombardi said, "the price of success is hard work and dedication to the job at hand." Dedicating yourself to a task is one thing, but what does it mean to commit yourself to your goals so thoroughly that it's all you think about each day to achieve the ultimate success?
What Does Dedication Mean?
Dedication is the act of being entirely devoted to something. For example, if you plan to read 50 pages of a book each day for the next week, you ensure that you stick to your plan to finish the book as planned. You can dedicate yourself to a task or goal, a cause, your studies, sports teams, or another person. Dedication is a positive character trait that will most likely lead to your academics and life success. 
Please take a moment and remember that assignment or test you wrote. You gave the whole of your time, effort, energy, and full concentration without permitting anything to distract you or hinder you from completing it. The chances are that you probably scored high in that particular test. On the other hand, think about a test or exam you wrote that you did not do too well. The chances are that you were not as dedicated as the one in which you did well. Dedicated students are usually excellent students because they pay utmost attention to everything they learn.
To dedicate yourself to your goals, you must begin with the end in mind. You look forward and imagine that you have achieved your goals, and from there, schedule your most important tasks so that success is inevitable. If your goal is to become better in a specific sport, musical instrument, or skill such as writing or coding, the act of deliberate practice (which is another form of dedication) would be your guarantee to achieving that goal.
Dedication is one of the most powerful forces we possess to shape our lives and realize our goals. And if you want to check your commitment, check what takes the larger portion of your day. Is it sleep, reading, playing sports, watching TV, or just doing nothing? Someone once said, "Don't tell me your priorities. Show me your calendar".
It's a new year, so I encourage you to set your goals and ensure you are dedicated 100%. It may not be easy, but it is not impossible.
If you have any comments or questions or are having difficulty sticking to your goals, let us know in the comments section below. At B2SL, we are committed to helping you succeed.
ABOUT THE AUTHOR
Henry Ibrahim is the Content Creator at B2SL. He loves working with young people to help them discover their purpose in life. You can contact him at ibrahim@b2sl.org.