3 WAYS TO MANAGE TIME EFFECTIVELY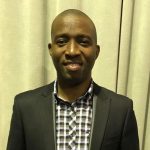 Happy new year to you. I guess your holidays were fabulous. It's a brand-new year with lots of opportunities for you to move closer to your success in your academics and personal life by following proven success principles. I hope that by the end of 2019, we'll all be celebrating the successes we have recorded.
For you to succeed, you will need to manage time effectively. The ability to manage and allocate time correctly is what distinguishes high achievers from average people. The problem most people face is that there never seems to be enough time available to do all they want. You have just twenty four hours in a day in which you have to go to school, do house chores, finish assignments, hang out with friends and still rest and sleep. It sounds crazy at times to think about the many things you must accomplish with such little time. I also feel like that at times, but I'll share three tips with you to help you achieve more with your time.
1. HAVE A TO-DO LIST: One of the things that can help you make the best use of your time is to have a to-do list. Write down all the things you must do in a day no matter how insignificant they may seem. This allows you to know exactly what you must accomplish in a day and gives you a level of control over your time. You may discover that you have more or less than what you think you have to accomplish in a day.
2. REMOVE UNIMPORTANT THINGS FROM YOUR LIST: You must realise that there is just so much you can achieve in a day, so you need to allow only the important things to occupy your time. The easiest way to discover what to stay on your list is to ask yourself what will give you more value if you spend your time on it. For example, if you have to choose between completing your assignment and watching TV or visiting your friends, you may want to consider that completing your assignment will add more value to your education than watching TV or visiting friends.
3. ALLOCATE TIME FOR EVERYTHING: You also have to learn how to allocate time for everything you have on your list. This will allow you to accomplish more. For example, if you have to complete an assignment and help with some house chores, it will be wise to determine how much time you want to spend on each task. If it usually takes you 30 minutes to finish your house chores, it would be unproductive to spend 1 hour 30 minutes on the same chores. Always bear in mind that you have limited time which you cannot afford to waste.
Try to manage time effectively from this year on and see how much more you can achieve. It may not be so easy, but definitely not impossible.