BELIEF – A MINDSET THAT SUCCEEDS
"Miracles happen to those who believe in them" – Bernard Berenson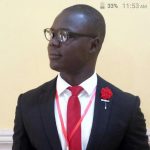 It's a new month and we are looking at belief, which is an important mental aspect of an individual's life. One thing is sure, the power of belief and thought, will move reality in the direction of what we believe and conceive of it. The popular saying is true: If you believe that you can do something, then you can. 
When you envision a victorious outcome, engrave it in your heart, and are firmly convinced that you will attain it, your brain makes every effort to bring the mental image you have created to life. And then, through your unceasing effort, that victory is finally made a reality.
Mohammed Ali comes to mind whenever we talk about belief. Over fifty years after he burst upon the scene as a gold-medal winner at the 1960 Olympics in Rome, he remains a magical figure, known and loved worldwide. It is the repetition of affirmation that leads to belief. And once that belief becomes a deep conviction, things begin to happen. This was probably one of the most prominent success tips from Mohammed Ali.
At the beginning of every match, Ali will claim that he was "the greatest." And he did become the greatest. One of Ali's famous sayings is, "It is not the mountain ahead to climb that wears you out; it is the pebble in your shoe." Whenever you have a significant challenge to confront, be it in your academics or any field of endeavor in life, your lack of self-belief will hinder you more than the challenge itself. 
An old African proverb says: "If there is no enemy within, the enemy without does us no harm." It means that what you think affects your belief system, and your thinking can also make you believe it. Ignore negative and impossible thoughts and dwell on the positive ones because those thoughts you entertain and dwell on in your mind will grow to make you or mar you. Every accomplishment in life begins with a belief and a decision to try. Success itself generally starts with an attitude and ends with a lifestyle. Start believing in your dreams, and you will sooner or later be living in the reality of those dreams.
I will be eager to hear your comments and questions in the comments section below.
ABOUT THE AUTHOR
Henry Ibrahim is the Content Creator at B2SL. He loves working with young people to help them discover their purpose in life. You can contact him at Ibrahim@b2sl.org.