BELIEVING FOR SUCCESS
"It always seems impossible until it is done" – Nelson Mandela.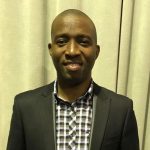 Everyone who has succeeded in this world believed in something that others in the society may not have supported. The belief inspires them to take some very bold actions that put their names on history pages. President John F. Kennedy (JFK) was the 35th president of the United States and had the dream of sending men to the moon and returning safely to earth.
JFK's conviction was that America could land a man on the moon before the end of the decade. His dream was not easy to accept. The mission would cost $22 billion and hundreds of thousands of people working to achieve the objective. Despite the criticisms, The Apollo 11 mission was launched on July 16, 1969, when Neil Armstrong, Buzz Aldrin, and Michael Collins jetted into space. On July 20, 1969, Neil Armstrong became the first man to land foot on the moon, followed by Buzz Aldrin. Over half a million people watched the epic event on TV, which was a massive step for humanity. Kennedy was no longer alive, but his dream was a success story. 
The story of a man landing on the moon is awe-inspiring, but it took someone who believed it could succeed to start it. If JFK had given up because others did not believe in his dream, perhaps the glory would have gone to someone else.
There is no good vision of success that other people will not doubt or even openly criticize. The painful thing is that sometimes the people who are closest to you are the ones who will challenge you the most. But you do not have to give up on your dream because of other people's doubts.
I encourage you to start believing in and chasing your dreams. They may not be as big as landing a man on the moon, but they can be little things for a start that you can manage. For example, learning to set daily personal development tasks such as reading and networking, having a routine exercise, or learning a new skill. It may not be easy at the beginning because of incompetence, but you will begin to find things more comfortable as time goes on. When you have achieved your goal, people will have no other option but to believe in you. That's the way it works in the school of success.
So, what is stopping you? What is the legitimate dream burning inside of you that you need to chase? I think there is no better time for you than now to start because you have time on your side! Go for your dreams whether people believe you or not, and you will not regret them in the end.
We'll be happy at B2SL to support you with the resources and inspiration you need to achieve your dreams. Take advantage of the opportunity and make your mark in the world.
Do not hesitate to drop your comments or questions in the comments section below, and we'll respond to you asap.
I wish you all the best.
ABOUT THE AUTHOR
Besidone Ebule is the Project Director at B2SL, where he works to encourage personal development and build success networks. You can contact him at bessy.ebule@b2sl.org.