BUILDING YOUR REPERTOIRE OF KNOWLEDGE
"The larger the island of knowledge, the longer the shoreline of wonder." – Ralph Sockman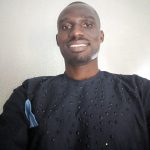 To be successful in your academics and career, you definitely will need to build on specific kinds of knowledge as you actually cannot assimilate all the knowledge in the world. With so much information presented to you at this time, comes the need to be clear on what kind of knowledge you need to go for so as to become successful.
For example there is specific information you will need to know and build on if you want to become a professional dancer that someone that wants to become a teacher might not need. There are certain things a student offering chemistry that a student offering government doesn't need to know. It therefore is on you as a student to pay detailed attention to the things you need to know so you can build your knowledgeable base on them for success.
With respect to career, you can't be aspiring to get to the highest positions like becoming a manager or CEO someday and not have knowledge of soft skills like communication, interpersonal relationship, problem solving and critical thinking. These are some knowledge that we at B2SL are feeding students on now so they can start early with building these skills via available resources.
Mark Zuckerberg the founder of Facebook started building knowledge that made him successful very early enough. As early as 13 years when he was in Junior Secondary School, he started using computers and developing software. Around the same period, he started creating computer games by watching YouTube videos. By the time he was in Senior Secondary School, he worked under the company name Intelligent Media Group to build a music player called the Synapse Media Player. The device used machine learning to learn the user's listening habits. By the time Zuckerberg began classes at Harvard in 2002, he had already achieved a "reputation as a programming prodigy." It was in the university he started creating what we know as Facebook today that has made him one of the richest men in the world today with a total net worth of $111.5billion as at 1st April, 2021.
If Zuckerberg was able to build on some set of knowledge with which he became successful today, it means you too can become successful if you are able to build on the needed knowledge that is relevant to your career path.
I will love to hear from you so I can get to know the knowledge you are building on today for future success.
I wish you all the best as you keep building knowledge for success in your academics and career.
ABOUT THE AUTHOR
Charles Adimah is an entrepreneur and the Project Manager of B2SL INITIATIVE, where he manages the vision. He is a great believer that a prosperous Nigeria is a product of successful Nigerians. You can reach him via email at charles@b2sl.org.