DEALING WITH UNBELIEF
"Whether you think you can or you think you can't, you're right" – Henry Ford.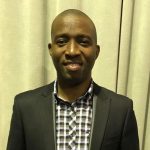 On the way to success, your belief in your abilities will determine whether you succeed or not. Every successful person must challenge the inherent fear of feeling inadequate or incompetent. You can become more anxious because of people who have done so well in an area where you have been trying to excel. For example, if you are going to win a boxing competition, you must fight against the current champion—that' scary. But then, if you don't fight, there is no championship for you.
18-year-old Emma Raducanu from Britain won the recent Women's single at the US Open grand slam, coming into the tournament as a qualifier. She had to play prequalifying games before participating in the competition because, in tennis, the top-ranked players are seeded first in big rounds before others. She was not a favorite to play in the tournament talk less of winning. According to world ranking, Raducanu was number 150 at the start of the US Open at the end of July 2021. She made history as the first person to win a tennis grand slam as a qualifier in both men's and women's tennis less than three weeks later. Her victory has been called one of the greatest underdog stories in the history of sports. 
Raducanu had booked her flight back home after the qualifying tournament because she never was doubtful of herself. However, she won ten straight matches during the tournament, meaning she could not return home because she had qualified for the main grand slam. In the final game against 19-year-old Leyland Fernandez from Canada, Raducanu won straights sets to make history. But had she not believed in herself, she would not have left her house, not to talk of competing in a significant competition and winning.
You may be thinking that you don't have what it takes to overcome that complex topic in a subject. You may also be thinking that if you attempt to do something new, you will fail. But as Raducanu's success story shows, you too can succeed if you believe in yourself and put yourself in the race. You never know what you can achieve until you try, and you never try unless you think that winning is possible.
You may not be a tennis star like Raducanu. However, there are areas of your life where you can put in the effort to become better. Ignore the fear and push yourself to start, and who knows what medals await you. 
I will be happy to read your comments and questions in the comments section below.
I wish you all the best.
ABOUT THE AUTHOR
Besidone Ebule is the Project Director at B2SL, where he works to encourage personal development and build success networks. You can contact him at bessy.ebule@b2sl.org.