December Newsletter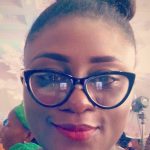 Hello guys! It's great to be back. I want to welcome every person that just joined us. It's great to have you here! Thank you for joining us and please register with us if you've not yet done so. We're building great content on here and hope that you check us out often. If you have any questions or enquiry, just send a message across to any of the email addresses on the contact page.
Now, this month is all about Our Self esteem. On the blog are a couple of topics directly relating to this; Self esteem is your own evaluation of yourself. Basically, it is how you see yourself. If you listen to people who tell you that you can't make it and you start believing them, you unconsciously begin to act like someone who can't make it. Anytime you begin to feel low, pick yourself up and connect with great friends. Always avoid negative talk and take care of yourself.
When you have high self esteem, you become confident and can pass exams. Ultimately, you succeed in whatever you put your mind to because you KNOW you can do it and you work accordingly. Once again, I welcome everyone who just joined us and thanks to those who have stayed, we're going to have a great time together!