DEMYSTIFYING EXCELLENCE
"Excellence is to do a common thing in an uncommon way." – Booker. T. Washington.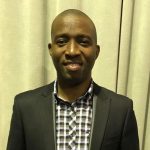 The Oxford English dictionary defines excellence as the quality of being outstanding or extremely good. Exceptional people are easily noticeable. The man or woman who is president or Prime Minister, the top sports players, the person who gets the highest marks in class, etc. We all respect and admire people who have done exceptionally well in their field and in some way think very highly of them, sometimes getting intimidated by their achievements and wondering what day we would be like them.
There are many reasons why we respect people who are exceptional in their fields. They get high salaries and standing ovations. They accumulate international awards and know influential people worldwide. They appear on the cover pages of magazines, make news headlines, and belong to a network of people who are also outstanding in their fields, making them look more admirable and influential. The hype around extraordinary people makes most people see excellence as an exclusive preserve of only a few people.
But excellence is not a destination; it is a direction. Sounds strange? Think of it this way. You are not an excellent person because you got the highest marks in the last test or examination, won a competition, or did things better than anyone else. You become an excellent person the day you start making an effort to improve yourself. It could be setting a simple goal and ensuring you meet it daily, weekly, or monthly.
Novak Djokovic is currently world number 1 in men's tennis with 17 grand slams. I watched his interview after he won the Australian Open in 2020 for the record eight-time. Novak recounted how early on in his career, two other great tennis players – Roger Federer (20 Grand Slams) and Rafael Nadal (20 Grand Slams) were his albatross. Novak said every time he played up to the quarter or semi-finals in any significant competition, either Nadal or Federer would defeat him. He then decided to up his game with more practice and dedication. Today, Novak is the number one male tennis player globally and is edging closer to surpassing Federer and Nadal's record.
The lesson is simple if you are doing well already, maybe in a school subject, or as a vocation, do not rest on your oars. If you are lagging in anything, do not despair, get to work, and be determined to be better than yourself every day. You can be excellent, and we at B2SL are here to help you with that. Do not think that you cannot understand that subject, play that instrument, or achieve your goals. Take a little step every day and see how far you will go in no time.
If you have any issues, do not hesitate to reach out to us at B2SL, and we'll be happy to be a part of your journey. I like to hear your questions or comments on how you are going in your journey to excellence.  
ABOUT THE AUTHOR
Besidone Ebule is the Project Director at B2SL, where he works to encourage personal development and build success networks. You can contact him at bessy.ebule@b2sl.org.