DEVELOPING THE SPIRIT OF TEAMWORK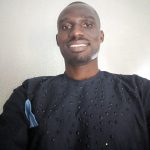 "Remember, teamwork begins by building trust. And the only way to do that is to overcome our need for invulnerability."– Patrick Lencioni
Developing the spirit of teamwork is very important in working in a team with a central goal. Cooperation is an invaluable lesson that you will carry on throughout your career as an adult. No matter where you work or what type of work you do, you will have to work with others, and to do it well to succeed, you must start developing the spirit of teamwork now with the few points below.
MAKE TRUST BUILDING A TOP PRIORITY
Trust is the foundation of high-performing teams. Trust is built by being reliable, open, straightforward, and accepting. Work towards being someone your friends and family can rely on by doing what you have promised to do and staying away from what you said you would not do. Be open by letting those around you know what you stand for. Be straightforward by not trying to cut corners, thereby putting friends and family in harm's way. Be accepting by respecting people for who and what they are without undue criticism that will cause psychological damage. 
VALUE THE CONTRIBUTION OF OTHERS
You earn loyalty by caring about not only the performance but also the person. You must be patient to hear what people have to say from time to time. That kind of attitude shows you care and respect them beyond what they are saying at that time. That kind of environment will always promote teamwork because everyone will see themselves as an essential and valuable member of the team.
BUILD ON STRENGTHS; MANAGE WEAKNESS
Focus more on what your friends and peers can do better while looking out for how you can help with things they cannot do very well. Focusing and talking a lot about people's weaknesses without magnifying their strength is undoubtedly not a way of developing the spirit of teamwork.
GET OUT OF YOUR COMFORT ZONE
It's hard to deal with not being first at choosing a beautiful dress or shoe all the time. Please, learn that your happiness is not always paramount. This kind of mindset or attitude will make you feel you will ever get things done your way. It would help if you got this right early that things will not always go your way, and that is okay.
We love to hear your thoughts, questions, and comments about this article. Please feel free to drop your comments and questions in the comments section below.
ABOUT THE AUTHOR
Charles Adimah is an entrepreneur and the Project Manager of B2SL INITIATIVE, where he manages the vision. He is a great believer that a prosperous Nigeria is a product of successful Nigerians. You can reach him via email at charles@b2sl.org.