Drug & Alcohol Abuse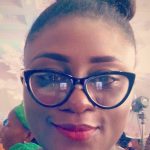 Every year, the percentage of teenagers who are addicted to drugs and alcohol, shoots up. It has certainly become a problem in our society and I fear that a large percentage of the younger generation is wasting away. I thought of the best way to discourage youths from smoking weed, drinking alcohol, using drugs like Tramadol and Codeine, and I decided that the best way to do this was to show you the Pro's and Con's. Now, all you have to do is choose the best path for you and your future.
Pro's
If you decide to drink or do drugs, you'll score a point with those who introduced you to it.

It might seem like it helps to relieve some mental and physical stress.

It helps some people sleep better
Con's
It makes you lose control, concentration and determination to do anything.

It can also lead to cardiovascular troubles and high blood pressure.

People begin to perceive you in a bad light.

You are happy when you are high and sad every other time.

It leads to nerve issues which means one is at a high risk of degenerative diseases of the nervous system .

It causes obesity.

One is at risk of an overdose which can lead to death.

Smoking, drinking and doing drugs leave all your organs at risk. When a person is addicted to substances, he no longer gets the euphoria at normal doses and may take large doses which can lead to death.
Finally, I believe the Pro's are definitely not enough to put my life on the line. It might give you temporary joy but permanent sorrows. A clear mind is a genius mind!