EXCELLENCE IS NOT A COMPETITION
"Everybody is a genius. But if you judge a fish by its ability to climb a tree, it will live its whole life believing that it is stupid." – (Quote attributed to Albert Einstein)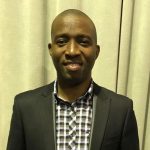 Excellence is the quality of being outstanding. We all celebrate excellent results, looks, or achievements, and there is nothing wrong with that. The Tokyo Olympics just finished, and we could see how people who competed in the games and won medals got rewards. It appears our environment wants us to compete against each other rather than cooperate to achieve societal advancement. 
What if I told you that there is excellence in you! That you too can be celebrated by other people! That you don't have to compete with anyone to succeed. I understand if this is shocking to you, especially when our society always pushes us to battle, especially with other people.
There is no shortage of competition globally, from our classrooms to our sporting fields and then into our lives. People continually try to outdo one another. Competition is more pressurizing and intense when we judge everyone by the same standards. For example, if we believe that everyone that writes an examination must get the highest distinctions. When you have this mindset, you will see everyone else as an obstacle to your success that you must crush. For goodness' sake, everyone must not get A1s in all subjects in WAEC or NECO or score 390 in JAMB.
When we talk about excellence, we do not mean you have to struggle to be the best in your class or neighbourhood. We instead want to see that you have discovered yourself and are working towards constant improvement. A fish is a genius when in the water. But take the same fish out of the water, and in a few minutes, you see it struggling for life. Most birds can fly, but not all birds can swim underwater and survive. The fish is an excellent swimmer in the water, just as the bird is a fantastic flyer in the sky. They do not compete, but they shine in their ways. There is a natural ability in everyone that, once discovered, makes you excel naturally.
Do not judge your life by competing with other people and their achievements. Discover areas of your life where you do things without much effort. It could be acting or singing, fixing machines, an interest in fashion, and ability to organize things in detail, or nutrition. If you cannot discover your abilities, do not shy away from asking people around you to point out areas where they think you might be doing things effortlessly.  At B2SL, we aim to help you discover and use your natural abilities to succeed.
Let me know your thoughts or questions in the comments section below.
ABOUT THE AUTHOR
Besidone Ebule is the Project Director at B2SL, where he works to encourage personal development and build success networks. You can contact him at bessy.ebule@b2sl.org.