[vc_row][vc_column width="2/3″][vc_column_text css=".vc_custom_1598958906615{margin-bottom: 0px !important;}"]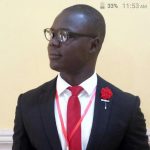 "The harder I work, the luckier I get." Samuel Goldwyn
Some people do not like to work, and adding hard to work makes life more complicated. However, if you want to succeed, you not only have to work, you must work hard because success does not come by luck!
A hardworking person is committed to work and puts remarkable effort into doing and completing tasks. Hard work is different from regular work. Attending class, copying notes, or being punctual cannot be hard work; they are statutory responsibilities for any student. Routine work is something we must do to survive or maintain the status of belonging. However, if you put in another two hours of study to understand a difficult topic after school, that is hard work!
People who succeed in their field always go the extra mile from sports to academics, medicine, sales, politics, entertainment, etc. Novak Djokovic, the world number-1 tennis player for men, does 90 minutes of practicing tennis every morning, and another 90 minutes in the afternoon. That is three hours of practicing tennis daily. The three hours are not inclusive of the time he spends meditating or stretching.
Ash Barty is the world number-1 tennis player for women. She attributes her success to a lot of hard work on and off the court. Barty does 45 minutes of body preparation work in the morning and then another round of movement sessions before training for two hours. She has a little rest before going to the gym to work out or back to the court for more practice.
What do these two guys have in common? The amount of hard work and time they put into their profession! Their hard work off the court is what translates into those spectacular shots on the courts. Is there any wonder why they are at the top? You may not be Djokovic or Barty, who are tennis players, but you must work hard if you want to succeed in anything. For you, it may be becoming better in Maths, English, Physics, etc. or improving your communication skills, or becoming better at some sport or music. Whatever it is, you must decide to start working hard today.
I love to hear from you. Please drop your comments and feedback in the comments section below. You can reach out to our team at info@b2sl.org if you require any assistance.
Catch you soon!
ABOUT THE AUTHOR
Henry Ibrahim is the Content Creator at B2SL. He loves working with young people to help them discover their purpose in life. You can reach him on ibrahim@b2sl.org.
[/vc_column_text][/vc_column][vc_column width="1/3″][/vc_column][/vc_row]