HARD WORK PAYS
"Talent is a gift, but you can only succeed with Hard Work" – Jean Beliveau.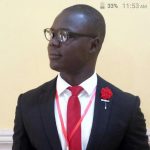 Talent can do things naturally, such as singing, communicating, organizing, or decision making. The saying above stresses that if you don't work hard, you will not likely succeed. Let's say you are naturally able to crunch numbers and understand mathematical concepts. If you are preparing for WAEC, NECO, JAMB, or whatever examination, you must study and sharpen your aptitude for you to excel. The extra effort you put in reading outside the regular school hours, attending lessons, etc., will determine how far you succeed. Have you seen people who play sports? They continue to practice even when they have no competition because they want to keep improving their chances of winning.
Success doesn't come by wishful thinking but by continuously working hard on your goals. If you want to excel in your academics, you must prepare to make it happen. You can grade yourself at the beginning of the term to have A's in all subjects, but that grading will only be an inscription on a paper until you sit up to read, research and revise what you know. Studying will give you the confidence to answer any question in the examination with ease and comfort.  
Oprah Winfrey is one of the most successful Black American women in the television industry. Oprah began her life in poverty, and early in her career, she endured numerous setbacks. She was fired from her job as a reporter because her bosses believed she was "unfit for television." Oprah's bosses removed her as the co-anchor of weekday news on WJZ-TV, which resulted in her getting demoted to morning TV. Despite the setbacks, she did not give up. She worked very hard and finally earned fame from her TV show called the 'Oprah Winfrey Show.' Oprah was talented, but she backed it up with hard work to become successful.
If you come out from an examination hall feeling happy and at ease, you have likely put in some arduous work. Working hard in secret brings success in the open. As my mentor, Aaron Zebedee, president, and founder, TLMI (Thinkers Leadership Mentoring Initiative, Yola, Nigeria), always says, "For a man or woman who has done his or her natural duties, even death is as natural as sleep." Hard work will stretch you both mentally and physically, but it will pay off in the end. Hard work makes you ready and suitable for responsibilities that come with unimagined rewards. When you get out of your comfort, you get success, influence, and more opportunities to grow positively and impact the world.
Every human endeavor requires hard work to succeed, be it farming, education, entertainment, or academics. Our wishful thinking can never change things around us. We need to get up, roll up our sleeves, and work until we make what needs working to work again.
ABOUT THE AUTHOR
Henry Ibrahim is the Content Creator at B2SL. He loves working with young people to help them discover their purpose in life. You can contact him at ibrahim@b2sl.org.