HOW TO CRUSH THE BARRIER OF UNBELIEF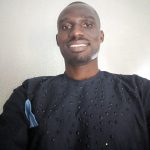 "Whether you think you can, or you think you can't you are right." — Henry Ford. 
Most people give up on success because of unbelief or doubt. They may doubt because someone told them they could not achieve anything, or because of past failures, or fear of the future, or because of their geographical or societal conditions. Unbelief is when you give up saying, "I just can't understand Government," or "Economics is just too difficult." "Physics or Chemistry is not for people like me," "I am not from a rich country or civilized country like America," or any other excuse you may think of to prevent you from taking action. Unbelief is a barrier to success, and these steps below will help you crush that barrier.
1. Affirm Your Self-Belief 
How do babies learn to walk? They see other people walking and then start copying them. However, babies do not perfect walking from the first step taken. According to research, babies see other people walking and say to themselves, "I too can walk." Then they try to stand up and fall many times until they can stand on their feet. After that, they start taking one step after another. The belief in babies' minds is what enables them to walk. Even when they fall and get injured, they don't give up because they don't stop telling themselves those same words "someday I'm going to walk like these people". 
Let the words that echo in your mind repeatedly be, "I have what it takes to be successful." Even if you fail, keep believing and say it out loud to yourself that you can be successful, and before long, you will succeed. This principle will work in your academics, career, or any other area of your life. The adverse situations or negative words people tell you should not make you doubt yourself.
2. Do Not Fear Failure 
Like a newborn baby who is not afraid of repeatedly falling before walking, you must never be scared of failing. Our society stigmatizes failure, but failure is an integral part of the learning process. The fact that you are walking right now means you were some years back that baby that was not afraid of failing over and over again, but with continuous self- belief, you were able to walk. That means you have what it takes to keep believing in yourself, no matter how many times you fail. Never let failure stop you from believing in yourself because every successful person like Jack Ma, who is now a success, also failed many times. Successful people never allow failures to stop them from believing in themselves.
3. Always Ask How 
As you keep affirming those words of self-belief in your mind and aloud, you must never forget that success is a continuous journey of still searching for how to become better. Even in little tasks like going on errands that seem not to matter, you must keep improving. Asking the question of how will keep your mind believing that you can find a way forward. Asking how to get things done is different from complaining and saying things like, "I don't think I can make it work," instead ask, "how can this work?" Complaining will lead you to the point of unbelief while asking yourself what's the way forward will create an atmosphere of self-belief where you can create success out of failure. 
Please share your thoughts on what you have learned from this blog. I would also love to hear your personal stories of how you keep believing in yourself, irrespective of failure. 
About the Author 
Charles Adimah is an entrepreneur and the Project Manager of B2SL INITIATIVE, where he manages the organization's vision. He is a great believer that a prosperous Nigeria is a product of successful Nigerians. You can reach him on charles@b2sl.org.