January Newsletter
Welcome to the New Year! I'm so excited about 2019 because we have great plans for you guys! I know we've all heard about New Year resolutions and we all know how easily they get discarded so instead of more resolutions, let's work on something that can actually make us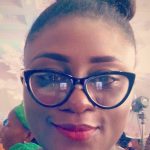 succeed in this year and in the long run. That is managing your time.
Time Management is an important part of your everyday life. It is a skill that should be learnt if we really want to achieve as much as we set out hearts to do. The Bible says, there is time for everything and Time and chance happens to them all. This is because time is important and if we waste it, by the time we realize what is happening, it might be too late to make a change. So the best thing to do is to make great use of your time now and reap the fruits tomorrow.
School resumes soon, how do you manage your time before during and after school?  First, you get up early, leave adequate time to bathe, brush, groom yourself, pack and confirm that everything is intact. Doing this alone prepares you to have a great day. If you rush, you get disorganized and hardly listen in class. When in class, take the short break before the next teacher comes up to sort your notes and revise the last topic. Making noise never helps anyone and whatever you have to discuss can always wait till school closes. At home, don't forget to get your homework done and do your house chores.
All work and no play make Jack a dull boy! Don't forget to indulge in safe games and good discussions but try not to overdo it. There are other great tips on this very necessary life skill in the blog section, please check it out every week. Also, we just updated the About Us section so please check that out too.  Don't forget to stay tuned for all the great stuff we have in this New Year. Have a wonderful start to the year!