November Newsletter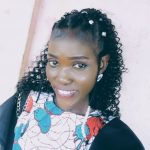 Everything that has a beginning has an end. January 2019 seems like yesterday and now the herald of December is here. How time flies! I am sure most of you can still remember vividly how you wished other people a happy new year which is now an old year racing to its end.
November may mean different things to different people. It may mean 'rounding off time'', fine tuning your plans, re-strategizing altogether, or being thankful for life that enables you to go on with your set plans especially around your school work and career choice.
The end of the first term is fast approaching and that means examinations are around the corner. During this time of the year, activities like end of year parties, Christmas Carols, and others may cause you to be distracted. While it is good to enjoy the moment and be happy, it is important to be focused on your school work as there will be more than enough parties in the future. Study and pass your exams with good grades.
The topic for the month is "valuing yourself". We'll look at topics like dealing with your emotions, how to be more responsible and the importance of chastity. The b2sl team has put all this together   because we care about your success and we want to help you succeed. Placing value on yourself will help you take charge of the rest of the year.
Wishing you all the best.