November Newsletter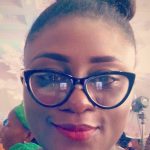 It's great to have you back this month! I'm happy to know you're working hard to succeed in your schools and everywhere you find yourself. If you browse though our website, you'll see that great changes have been made to make it more accessible and interesting. Visit the About page to understand our motives for doing what we do and the Blog to read more interesting topics. If you want to contact us, feel free to use the Contact Us page and we'll reply in a jiffy.
Don't forget to sign up on the forum to stand a chance to win a SmartWatch this November.
After our last talk on Technology and how it affects our day to day lives, I thought we should talk about Decision Making. I chose this because at every point, we make important decisions that directly relate and correlate to our rate of success.
Now, because of how fast our mind works and how fast the day goes, we do not know we are making several important decisions every minute. Like the decision to speak when spoken to, or to cross the road at a certain time, or to eat rice instead of beans, or to play instead of read. These are important decisions that form our day and life but we hardly give any thought to them. The same way we make these decisions is the same way we make important decisions like what higher institution to study at, what course to read, how to succeed at it. So everything we're talking about is going to be centered on making healthy decisions at every level of your life.
You can visit the blog to read more about this and leave any comments or questions you have. I can't wait to talk to you again next month.
Goodluck!