PLAN TO EXCEL
Our quest for excellence will only be a pipe dream until we have a plan of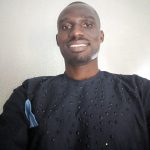 achievement. We all should know that not planning at all is already planning to fail. The importance of having a clear daily plan for achieving excellence repeatedly in academics, arts, co-curricular activities, and careers cannot be underestimated. Here are some of the things you should be doing to achieve excellence.
SET GOALS
If you want to excel consistently, you must be able to set yearly goals that can be broken down into first, second, and third terms. Without a clear knowledge of what you achieved before; you will not be able to set challenging goals. For example, if you were able to complete a 100meters race at an average of 4minutes last year, you can set a goal to achieve completing the same 100meters race at an average of 3mins:30secs the coming year. One way to set your goals for excellence and be able to evaluate it is by using the SMART method; S-Specific, M-Measurable, A-Achievable, R-Relevant, and T-Time bound. Make sure your goals are written in your personal goal setting notebook to help you review the goals you set to see if you are achieving them or not.
 CREATE A PLAN
There is no use setting a goal if you will not act on them. To be able to achieve the goals you have set, you must have a well-planned and written timetable that guides how you make good use of your time daily. My advice is to paste your timetable somewhere you can see it easily every day so you can always be reminded of the need to make quality use of your time. You can't afford to spend 6hours in a day watching films or playing games and not be able to spend the same amount of time studying to achieve excellence. Daily commitments to your goals will help you achieve excellence.
 TRACK YOUR PROGRESS
In working towards your goal to achieve excellence, you must always keep track of your progress. This can be done by going through your written goals at least once every week to see if you are on track. Things to check for are; "Did I study as much as I should have this past week? Am I on track to finishing a book or acquiring a skill? Whether you are on track or not will help to keep you motivated and show you where you are making progress and where you need to put in more effort.
If you take these simple steps, your journey to excellence would have started. I encourage you to start the journey today.
If you have a challenge setting goal, creating plans, or tracking your progress, feel free to send an email to info@b2sl.org and our team members will assist you.
Wish you good luck!