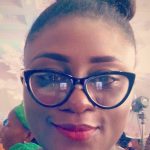 Did you know that games are not the only thing you can do with a phone? Yeah, I know it's hard to
believe but today, I'm going to introduce you to a lot of other fun things you can do with a phone!
 If you ever lose your way, your Google map can help. All you have to do is input the
correct address of your destination and the voice gives you directions. Try it and see.
 You could become an amateur photographer or videographer. Playing with the
camera, the sun light and different editing apps can help you learn a lot. Even if you
do not want to become a photographer, learning how to take and edit great pictures is
a great skill for the future.
 Have you ever heard anyone say "Google is your friend"? Well, it is, you can literally
ask Google anything including the time, current news and other helpful info. Just
remember to use the keywords so that your search is not muddled up with irrelevant
info. So next time you have an essay to write, Google can help with statistics to back
up your facts.
 During the holidays, you can learn to Code. Coding helps you build games and apps
and a whole lot of other things. Just ask your parents to help you set up an account on
codecombat.com and watch free easy videos.
 And lastly you can visit fun sites like ours.