September Newsletter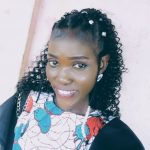 The ember months are here again, thank God for his mercies. A lot of people have this mythical or should I say superstitious believe that it comes with so much evil incidence and bad omen but truth is the ember months are like every other month. What you get out of life generally is dependent on your perception; therefore, I dare to say be an optimist.
It has often been said that when preparation meets with opportunity, success is inevitable. Also, if you fail to plan, it means you have planned to fail. Holidays will soon wave goodbye and once again, school activities will kick off with every students in their new class; so as a good student be both effective and efficient. In this new session set goals for yourself and strive to be better and you will have a fulfilling and blissful September both academically and otherwise.
On B2SL blog this month we focus on "Circle of Influence", I urge you to check out our exciting and informative blogs on "Effects of Peer Pressure on Teens", "Effects of Geographical Influence on teens" and many more.
Click here to register on our student forum!