STEPS TO BECOMING AN EXCELLENT PERSON
"Excellence is the gradual result of always striving to do better." – Pat Riley.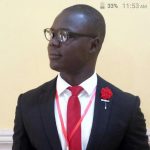 Excellence is usually not an impossible thing to achieve. It comes by uncommonly doing ordinary things. For example, your teacher may give the whole of your class an assignment, but you want to put in extra effort by reading up more than is prescribed to get an excellent understanding. You can imbibe this culture into everything you do by following the steps below. 
Set Goals
Goals help keep you going because they provide direction and increase your attention and focus. Can you imagine a football match without a goal post? It sure would not be exciting. Don't just say I will read books. Be specific. What kind of books are you going to read, and how many pages do you intend to read this week? You will be surprised at how easy it becomes to succeed when you set goals.
Have a Positive Attitude
Be optimistic about your ability to succeed. Many people continue to wallow in mediocrity because of a negative attitude. You may develop a negative attitude because of past failures. If you have failed at something in the past, you can still succeed in the future. You have more chances of succeeding at something you have been unable at before because of the experience you have gained.
Manage Your Time 
The issue of time management is one that confronts many people. There are just twenty-four hours in a day, and you can achieve just so much within that time. Within those hours, you have to go to school, complete assignments, do house chores, and rest and sleep. For you to attain excellence in these daily tasks, you must set a realistic schedule for yourself.  Knowing where you spend your time is the key to greatness. Allocate your time and be more productive.
Do Your Best 
If you want to become an excellent person in life, you must put in your best in everything at all times. You do not have to be the best student or leader of your class to be excellent. All you need is to keep working on improving yourself to overcome what you don't know. Next time you face a problem, try your best and leave the rest rather than running away from the situation. That is the attitude of excellence. 
Finally, remember what Abdul Kalam said, 'Excellence is a continuous process and not an accident.'
I want to hear how you are going on your journey to excellence in the comments section below.
I wish you all the best!
ABOUT THE AUTHOR
Henry Ibrahim is the Content Creator at B2SL. He loves working with young people to help them discover their purpose in life. You can contact him at ibrahim@b2sl.org.