TEAMWORK: THE SECRET TO EXTRAORDINARY RESULTS
"Individual commitment to a group effort–that is what makes a team work, a company work, a society work, a civilization work." –Vince Lombardi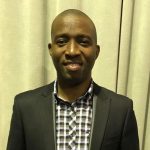 You may be very outstanding at what you do. For instance, you may be the best student in your class, or the best singer in your group, or the best player in your team. You may win prizes and have the whole world recognize you. Having that level of recognition is commendable, but you must learn how to work in a team if you want extraordinary results.
A team is a group with a common goal, and if you look around you, you will find that you inevitably belong to a team or group. You are a member of your family group, your class, church or mosque, village, local government, state, and country. In some cases, you don't choose the groups you belong to—for example, your family, ethnic group, or country. However, your goal should be to work for the success of your groups.
Have you seen how ants work? They usually come together to take on more challenging tasks. When an ant tries to lift a crumb of biscuit and discovers it can't do it alone by its effort, the ant looks for other ants to help it out. Before long, what seemed impossible for one ant to do becomes easy when other ants contribute their energy. Don't despise members' commitment to a group or the power of every group member committing a little of their effort to the same goals. Success becomes more accessible with such a mindset.
Part of the problem of being in a group is that the other members of your group may not be behaving how you want. But the onus is on you, who has the knowledge to do the right thing always. Because everyone in your class is not studying to pass but depending on others to help them pass should not stop you from learning. When you behave differently from the other members of a group who do the wrong things, you mark yourself out for greatness. Your right actions will inspire someone else, and before long other people will follow suit. It will then become easier to succeed when more people in your group behave in the same way. These things can be as simple as the members of your group being polite.
As the quote above implies, you must be committed to a group effort if you want things to work. When you are in a group, and things are not working the way you want, ask yourself if you are working in the group's interest. For instance, you have a group assignment in your class, and your part is to research the project while the other people write it up. Failure is inevitable if you don't do your part because your other group members will not have anything to write on. Groups or teams function because the individual members are committed to the efforts of the group.
Do you want your family, class, team, community, state, or country to succeed or work? You must play your part, which may be as essential as doing the right thing even if every other person is doing otherwise. Be part of the solution and not a problem to your group.
I know this topic is huge so let's hear your questions and comments in the comments section below.
ABOUT THE AUTHOR
Besidone Ebule is the Project Director at B2SL, where he works to encourage personal development and build success networks. You can contact him at bessy.ebule@b2sl.org.