[vc_row][vc_column width="2/3″][vc_column_text css=".vc_custom_1601535034147{margin-bottom: 0px !important;}"]
"Coming together is the beginning, staying together is progress but walking together is success" – Henry Ford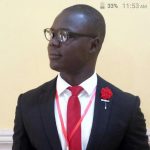 You may have heard the phrase, 'No man is an Island' over and over again. Imagine if you were the only person in your class, your family, or city! If you were a trader, you would buy and sell to yourself. If you were a teacher, you would learn and teach yourself. If you were a farmer, you would sow, reap, and consume by yourself! Sounds really awkward, doesn't it?
As humans, we all have weaknesses and excel. We need to complement those weaknesses through teamwork, which is the collaborative effort of a group to achieve a common goal or complete a task effectively and efficiently. Essentially, there is more than one person in a team with each one having a specific role based on his/her strength.
A team is a group of individuals working together to achieve a common goal. It is also known as a group of people committed to achieving something worthwhile. Teams typically have complementary skills and generate synergy through a coordinated effort that allows each member to maximize their strengths and minimize their weaknesses, as observed in sports with more than one player.
For example, if you find it hard to understand Mathematics and decide to meet other students who know it better than you do to teach you, and in return, you teach them the secrets of learning English or Literature, then you are working as a team. Some people understand faster and retain more when they engage in group reading or discussion on a particular subject or topic that may seem hard to study.
For you to achieve a comprehensive, well-rounded education, integrated teamwork on several fronts is vital. The more teamwork fundamentals exhibited, the more opportunity exists for students to learn the essential skills of compromise and collaboration.
Team or group work in a classroom teaches students the fundamental skills of working as a collective unit toward a common goal. This type of teamwork exposes you to skills that will be valuable for you later in the workforce, such as communication, compromise, and collective effort. In any group work, you must agree about who will handle various project components and work in tandem using one another's strengths to accomplish assigned tasks. 
We all need people at one point or the other to be more productive. You can start leveraging on teamwork from now to make tasks easier for you.
I will love to hear your thought on this topic. Please feel free to leave your questions and comments in the comments section below.
ABOUT THE AUTHOR
Henry Ibrahim Kwatadem is the Content Creator at B2SL. He loves working with young people to help them discover their purpose in life. You can reach via email at ibrahim@b2sl.org.
[/vc_column_text][/vc_column][vc_column width="1/3″][/vc_column][/vc_row]