[vc_row][vc_column width="2/3″][vc_column_text css=".vc_custom_1598313977680{margin-bottom: 0px !important;}"]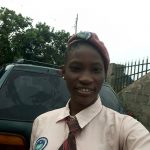 "There is no wealth like knowledge, no poverty like ignorance" – Buddha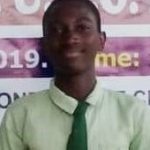 According to the Oxford Learners Dictionary, "knowledge is the information, understanding, and skills that you gain through education or experience." It is also the awareness of one's ignorance or weakness concerning one's experience. When people are ignorant, their capacity for success is weak. Knowledge can be gained through learning, striving, seeking, and constant practice, failing, etc. Overcoming ignorance comes at a cost. It could be your time, money, pride, etc. There are many benefits, but we have listed a few below.
ENABLES PROBLEM SOLVING
Every problem in life calls for a solution. However, solutions are provided by those who know only. Problems are inevitable in life, and you should train yourself to be a problem solver by getting knowledge. When you do that, you become relevant in your society. For example, doctors cure illnesses by providing medications to patients, but they cannot do this if they are ignorant.
BUILDS CONFIDENCE
When you are knowledgeable, your level of confidence increases. Without confidence, you will be unable to provide solutions to problems. Knowledge helps you believe in yourself. When you face a problem, your level of confidence in approaching it will depend on what you know about the subject. People who know are usually not scared. They might even be happy when problems arise because it is an opportunity for them to shine. Think about how stars shine in the night while we struggle to see.
BREEDS SUCCESS
Knowledge serves as a bridge or key to success. The success of men is determined by what they know. The success of a student is determined by what you know of the subject in question. Let's face it; we cannot prove that we understand an issue if we fail continuously. The fact that you are failing is an indication that there is still something you don't know. Once you overcome that ignorance, success is born.
In conclusion, just like Barbara Sher said, "the cure of sorrow is to learn something", we should learn to overcome our sorrows. We should also be willing to upgrade ourselves in areas where we think we know. Let us not fear failing in our quest for knowledge.
Please post your comments and contributions in the comments section below, and let's continue to encourage ourselves.
ABOUT THE AUTHORS
Omole Richard & Beatrice Aiyedusho are secondary school students in SS2 and are members of B2SL Success Hub. They believe that a prosperous Nigeria is possible if they are successful themselves. You can reach them on this email- info@b2sl.org[/vc_column_text][/vc_column][vc_column width="1/3″][/vc_column][/vc_row]