THE BENEFITS OF TEAMWORK
"Talent win games, but teamwork and intelligence win championships." –Michael Jordan.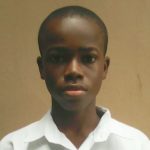 According to Wikipedia, teamwork is the collaborative effort of a group to achieve a common goal or complete a task most effectively and efficiently. There are many studies about the power of collaboration and how teamwork sets team players up for success. In this post, we identify the benefits of partnership and describe them.
1. TRIGGERS CREATIVITY
People tend to be more open about their ideas when all team members operate at an equal level. Individuals feel a sense of connection with their teammates when they know they can share their thoughts without fear of judgment. All this triggers creativity and the overall success of the team.
2. INCREASES THE ABILITY TO LEARN
Every team player has a set of skills and personal characteristics. Performing in a team, every member can avail of opportunities to learn from others. It leads to resource building, and team members become better equipped to deal with challenges. New skills and knowledge always benefit everyone and positively influence the individual growth of team players.
3. INDUCES ACCOUNTABILITY
Working in a team induces a better sense of responsibility and accountability. Team players feel that anything they do may affect others. Any carelessness can create troubles for other individuals and while good work benefits the entire team. Thinking about it makes us more dedicated and careful in all our actions.
4. INSPIRES SELF MONITORING
Often, people can spot loopholes in each other's work only at the team level. Besides, when one individual gets diverted from the book, other team members can help him/her to come back to work and finish it on time.
5. HELPS TO BUILD STRONG RELATIONSHIPS
Teamwork stimulates building great work relationships when people can act like best friends. Developing the right frame of mind when everyone respects and listens to other people's opinions can be called a successful work relationship. Collaborative team activities lead to the avenues of relationship building and communication for the team.
6. BRINGS A SENSE OF ACCOMPLISHMENT
Good team players always encourage and support one another while working on a common goal. Working on a project as one consolidated unit provokes a sense of accomplishment, making people more excellent at finishing their tasks.
Let's embrace working in teams and see our world become better.
We love to hear your thoughts, questions, and comments about this article. Please feel free to drop your comments and questions in the comments section below.
ABOUT THE AUTHOR
Timothy is a secondary school student in Nigeria dedicated to success in academics and future career. He is a member of the B2SL Success Hub.