[vc_row][vc_column width="2/3″][vc_column_text css=".vc_custom_1634284220941{margin-bottom: 0px !important;}"]
"All our knowledge begins with the senses, proceeds then to understanding and then ends with reason." – Immanuel Kant
You will agree with me that you and most people around you believe they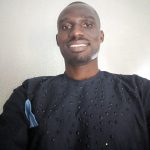 need knowledge, understanding and wisdom to accomplish great things in life. So the problem most times is not whether we know that we need these things, but how much of them we really need. Your need for knowledge, understanding and wisdom will forever be on the increasing order as you progress from one stage of life to another.
For example, when you were in primary one you were taught simple addition and subtraction. But as you progressed to primary two through to six, the way the same addition and subtraction were taught seemed to become more complex as you made progress from one class to the other.
With knowledge being the starting point of everything, understanding is simply getting used to the knowledge you are interacting with while wisdom is using the knowledge you have mastered to guide your reasoning in solving problems or delivering results. This therefore means that without knowledge and proper understanding you will not be able to demonstrate wisdom when it's time to make decisions.
In looking at the life of the world renowned neurosurgeon Ben Carson, we will see how he was able to move from knowledge to wisdom in creating a successful professional career as a medical doctor.
In the University of Michigan Medical School Carson struggled academically at first, doing so poorly on his first set of comprehensive exams that his faculty adviser recommended he drop out of medical school or take a reduced academic load and take longer to finish. He continued with a regular academic load, and his grades improved to average in his first year of medical school. By his second year of medical school, Carson began to excel academically by seldom attending lectures and instead studying textbooks and lecture notes from 6 a.m. to 11 p.m. 
Studying so hard means Carson was acquiring the needed knowledge that will help him stand out later in his professional career.
Much later as a medical doctor Carson was the lead neurosurgeon of a 70-member surgical team that separated conjoined twins Patrick and Benjamin Binder, who had been joined at the back of the head. The separation surgery held promise in part because the twin boys had separate brains.
We can see wisdom in action here as the knowledge acquired over time and well understood was used to carry out such impossible surgery.
This is why you need knowledge, understanding and wisdom. With these three acting as one, you can also do the impossible like Ben Carson.
I look forward to seeing your comment on the comment section so I can know if this article was helpful or not. You can also ask questions if you have any.
ABOUT THE AUTHOR
Charles Adimah is an entrepreneur and the Project Manager of B2SL INITIATIVE, where he manages the vision. He is a great believer that a prosperous Nigeria is a product of successful Nigerians. You can reach him via email at charles@b2sl.org.
[/vc_column_text][/vc_column][vc_column width="1/3″][/vc_column][/vc_row]