THE PRICE OF EXCELLENCE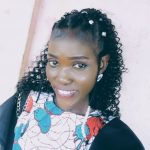 Excellence is a quality that people appreciate because it is rare to find. Everyone who desires to succeed in life must never forget the popular saying "no good thing comes easy". Achieving excellence is never easy, but then some people have proved that it is possible to strive for excellence. Talk of Walt Disney, Oprah Winfrey, Michael Jordan, Jack Ma, Usein Bolt, to mention a few. These people did not just rise to the top, they paid the price for excellence.
Below are some of the prices you will need to pay if you want to achieve excellence.
1. Self-Discipline
This is the ability to carry on with what you must do whether you like it or not. It is freedom from weakness, fear, and doubt. For instance, a student who wishes to pass his or her exam must be ready to follow it up with the serious burning of midnight candles. Wishing alone cannot make you excel. Studying hard is the price you must pay to attain excellence. When you discipline yourself, you will not need to be disciplined by other people. This is a character of all successful people.
2. Consistency
Consistency is the ability to follow through with your plans. Train yourself to be consistent in your goals. Your goals, thoughts, speech, and actions should all work in harmony. Be the kind of student that will continually strive to improve. This means that if you plan to read a book in a week, you must do all you can to ensure that you meet that goal. If you plan to complete an assignment before the due date, you must try to make sure that you do so. This will lead you to say no to some things that are not productive.
3. Resilience
Excellence requires strong will, one that never gives up nor surrenders. Someone who clamours for success does not surrender to challenges and failures. They learn from mistakes; in fact, they forget mistakes and remember the lessons learned. Walt Disney's Cartoon was rejected, his Mickey Mouse, Three Little Pigs, etc. were all rejected but he did not relent. You may desire to be a Medical Doctor but always failing Biology. You should not give up. Push harder by studying more, get a private teacher to put you through, or get other students who you know are doing better at the subject to put you through if you cannot afford a private teacher. You will be surprised at how much better you can do once you learn what you did not know before.
If you are striving for excellence, I encourage you to pay the price and you will not regret it. If you have any issues, you may contact me on alero@b2sl.org, or any other team member at B2SL via email for help.
Wishing you all the best!