What Excellence is Not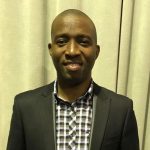 We have been talking about excellence and how it entails doing better than yourself in anything, no matter how small. While it is good to strive for excellence, we must know what excellence is not so that we do not misdirect our energies in the first place.
Let's assume that we have two students (A and B), studying for the same test. In a previous test, both had scored 65%. Student A decides to study hard in other to do better. Student B does not make any attempt to study at all. A day before the test, Student B gets to see the questions so that when the results are out, Student A scores 75% while Student B scores 80%. Can we attribute Student A's marks to excellence?
1. EXCELLENCE IS NOT JUST WINNING PRIZES
Excellence is not just about winning prizes and getting other people's praise. If you are truly striving for excellence, you must be improving. Our student B that scored 80% in the test above is not an excellent student because he did not deliberately attempt to know more than he already did. Student A, on the other hand, can be said to be striving for excellence because of the effort to know more which reflected in the better grades achieved.
2. EXCELLENCE IS NOT STAGNATION
Excellence is progressing from one stage to another and not resting on your laurels. Let's assume you entered a competition and won with 75% a year before. If you enter the same competition and win again with 75% on the same set of questions, you are not striving for excellence because nothing has changed. You may not be able to win a third time if you do nothing to improve your current level of knowledge. You are supposed to be progressing on the journey of excellence which makes you continue to work on yourself.
3. EXCELLENCE IS NOT STRIVING TO BE BETTER THAN OTHERS
It is good to draw inspiration from other people's success, but just wanting to be better than other people is not excellence. The danger of striving to be better than someone else as a measure for excellence is that you may not reach your potential. Using other people as your benchmark for excellence already limits you. The truth is you may be better than your benchmark without knowing.
We encourage you to strive for excellence and look forward to seeing you excel.