WHAT YOU SHOULD BELIEVE IN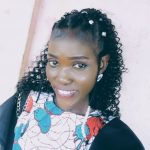 If you were born after 1997, you belong to Generation Z. Gen Zs' are naturally competitive and individualistic. They take the initiative and love connection and interaction; naturally vibrant and ready to do anything to fit in. They embrace change and are more diversity-oriented. Technology has a significant impact on them, and they believe in possibilities. Belief is a central principle of success. However, we need to be mindful of what we believe. Here are just a few things you need to consider.
Believe in Yourself: You are your first resource for success. You must see yourself as a successful candidate and master the art of building very high self-esteem. Take a look at Jack Ma- founder of Alibaba, for example. Remember how many times he failed. When he shared his ideas, people called them nonviable and unprofitable. One thing that kept him going was his belief in himself. That belief made him strive continuously for success.
You don't have to be Jack Ma to get the same kind of result; If you apply the principle, you will succeed like he did. If you have been failing in a particular subject or area of your life, you can turn it around for the better. Face that Maths, Physics, Chemistry, Government, English, etc. problem with the belief that you can overcome it, and you will see yourself succeeding shortly.
Believe in Education: It is only through proper education that you can gain knowledge and the right information to succeed. There is a lot of contest these days about the value of education because people can point to many in society who do not have formal training and still succeeded in their chosen field. What needs to be stressed here is that everyone who managed to achieve success got educated. Whether from school or through others or self-study. The old proverb goes, "if you say education is expensive, try ignorance."
Many students now believe that education, especially in this part of the world, is a scam. There is even a popular song, "Last last, school na scam". School is not a scam; neither is education. If you get deceived by such unfounded theories, you will not see any value in developing yourself, which is usually the foundation for failure.
Believe in the right attitudes and principles of success: You must always remember that not all progress is a success. For example, if you cheat to pass an examination, you have not succeeded. The test was to prove that you have understood the questions to be applied elsewhere. If you now cheat, you have not proven anything. So, even if you have the highest grades in the whole country, you have failed. You can only achieve success with the right attitudes based on the correct principles of honesty, integrity, hard work, etc. If you want to succeed, you have to imbibe these principles.
Please drop your comments or questions in the comment section below, and we will be here to answer you ASAP.
ABOUT THE AUTHOR
Alero Babine is a writer, poet, and professional photographer. She is the Secretary of B2SL, where she works to empower teenagers to succeed.