WHY EXCELLENCE IS IMPORTANT
"The quality of a person's life is in direct proportion to their commitment to excellence, regardless of their chosen field of endeavor." – Vince Lombardi.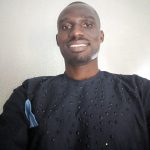 Excellence determines if you will move from the bottom to the top in whatever you do. Everyone will always admire being at the top, but it's only doing what you do excellently well over and over again that gets and keeps you there. An unwavering attitude of excellence will surely make you a success irrespective of your class, age, gender, or career choice.
The journey to the top with the attitude of excellence will always be different for everyone. For example, every student will always be at a different level because of different backgrounds and environments. But when students value the attitude of excellence, they will meet themselves at the top because the top is never too crowded. As a student, you can always count yourself in to attain the same top position in any subject or exam as you focus on being excellent all the way.
System Specs, a Nigerian IT company founded by John Obaro in 1991, is a real-life story of moving from the bottom to the top on the wings of excellence. The company started out selling SunSystems software application, an accounting package developed by Systems Union, a UK company. They moved up by unwavering excellence from the bottom position of selling other company's software to create a home-grown software solution called HumanManager for managing payroll and human resources for companies. They demonstrated their excellent attitude by developing a globally competitive electronic payment platform called Remita, which big businesses and governments across Africa use. At the very top with Remita, John Obaro and his Nigerian team helped Nigeria save billions of Naira while setting their eyes on the global stage.
From the days of selling other company's software to developing their software used across different African countries, they indeed have moved from the bottom to the top of software companies globally. Whether you are in Nigeria, America, Europe, or Asia, excellence is important because it can take anyone from the bottom to the very top.
The quality of your life will be proportionate to your commitment to excellence irrespective of your class, present position, career choice, etc. The option is yours to make, but I encourage you to choose the path of excellence to be a world changer.
I love to hear from you to see what you've learned via the comment section. I will also be looking forward to your questions on the topic discussed and any other related problems.
ABOUT THE AUTHOR
Charles Adimah is an entrepreneur and the Project Manager of B2SL INITIATIVE, where he manages the vision. He is a great believer that a prosperous Nigeria is a product of successful Nigerians. You can reach him via email at charles@b2sl.org.