[vc_row][vc_column width="2/3″][vc_column_text css=".vc_custom_1604309478569{margin-bottom: 0px !important;}"]
"Do ordinary things extraordinarily well" – Gregg Harris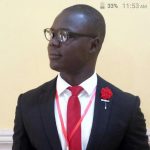 We hear people saying they want excellent, exceptional, or outstanding results. Our parents often want us to get the best grades. People appreciate it when we do well in anything, be it sports, academics, music, or any other field in life. We often don't get applauded if we have not done very well, which can pressure us and even discourage us from trying further.
Leadership guru John C. Maxwell said: "Excellence is the gap between average and exceptional." An average person does not care much about getting exceptional results, making it difficult for such people to command attention in life. Legendary basketball coach Pat Riley defines excellence as "the gradual result of always striving to be better." It's the ability to exceed expectations and consistently deliver superior quality. Becoming exceptional in what you do does not come overnight. It is a process, and it requires you to work on yourself continuously. You will know you are on the journey to excellence when you start making effort to do things well, even if it is a simple chore such as sweeping the house!
If you want to be an excellent student, you must focus on understanding what you have been taught rather than scoring the highest marks. It is not wrong to score high marks, but you must be improving in your knowledge. There is a difference between being exceptional in one subject and being a student of excellence. That you have the highest grades in either Maths, English, Physics, Chemistry, etc. does not make you an excellent student. However, striving to know more about what you do not know in other subjects puts you on the path to success. An outstanding student is consistent in his personal, social, and academic life. If you are dishonest, greedy, lazy, untidy, disrespectful, or selfish, it will reflect or can affect your academic life.
An excellent student goes the extra mile in performing all tasks and is not satisfied with the average mark. An outstanding student pays attention to details. An excellent student works to earn respect and merit. An ideal student is consistent in good behavior, manners, and attitude towards people and responsibilities. He/she will reach their destination called success. Exceptional people are scarce, be one of them. The world needs people like you. Remember, excellence is not a skill; it's an attitude—Master the art of being excellent. Excellent students are exceptional people, and extraordinary people exceed expectations. You have all it takes to become one. Why not decide to work towards excellence and make our world a better place.
I wish you all the best!
I will love to answer your questions or read your comments in the comments section below.
ABOUT THE AUTHOR
Henry Ibrahim is the Content Creator at B2SL. He loves working with young people to help them discover their purpose in life. You can contact him at ibrahim@b2sl.org.[/vc_column_text][/vc_column][vc_column width="1/3″][/vc_column][/vc_row]