CAPITALISE ON YOUR STRENGTHS
"Everyone is a genius, but if you judge a fish by its ability to climb a tree, it will live its whole life believing it was stupid". – Quote attributed to Amos Dolbear.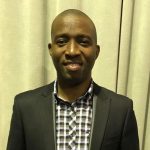 Hey guys, I hope you have started 2022 on a clear and focused note. This week, we are going to look at capitalizing on your strengths. I also hope you will be dedicated to your goals enough this year to achieve them.
I love the quote above because it suggests that everyone is a genius in some way, including you! You don't have to undervalue yourself or have poor self-esteem because you believe you are not good enough. Instead, you should identify your strengths and capitalize on them so you can shine to the world. Have you ever wondered how easy it is for birds to fly or fish to swim? Have you ever wondered why monkeys like bananas or dogs like bones? It is always fascinating to see how different species shine in their natural environment.
 Have you ever wondered how Ronaldo or Messi became so skillful in football, how Tiger woods became so good at golf, or how athletes like Usain Bolt can run so fast? How about the other boys and girls in your class who seem to have a unique ability to understand certain subjects? I remember once in Junior Secondary School when our Mathematics teacher introduced simultaneous equations. He asked if anyone knew how to solve it. My friend raised his hand, went straight to the board, and solved the equation. The whole class stared at this boy in disbelief because not one of us knew anything about a simultaneous equation. He became the teacher's favorite student, as would be expected. If you give me a simultaneous equation to solve today, I will still need to consult a Junior Secondary Mathematics textbook to find examples to guide me! But because I cannot solve simultaneous equations does not make me useless or stupid.  
Our society often pressures us to conform to pre-set ideas of success. E.g., you must be a lawyer, doctor, engineer, IT specialist, etc., to succeed. Some of you might already be facing pressures because of the choice of course to study. However, irrespective of the pressures you face from society, you can only be you and succeed at conveniently doing things you can do. You must realize that you can successfully do just anything in this world. So you have to look at the areas you are good at and focus your energies on them for you to be outstanding. The only way you can do that is to analyze yourself, note your abilities and strengths, and then capitalize on them.
Don't waste your time trying to do everything or what others do. Don't go into singing, coding, or medicine because you see others succeeding. Like the quote above, if you ask a fish to climb a tree, it will never do so even if you provided ladders. The fish will fail to rise and lose self-confidence because it is not in its natural habitat. In the same way, there are vocations or professions that you should avoid because they are going to make you lose confidence and become miserable. Focus on what makes you look like a star so you can shine brighter.
If you are finding it hard to determine what you are good at, ask those around you, or reach out to us to assist you, and we'll be more than happy to work it out with you.
I will be happy to hear your comments or questions in the comments section below.
ABOUT THE AUTHOR
Besidone Ebule is the Project Director at B2SL, where he works to encourage personal development and build success networks. You can contact him at bessy.ebule@b2sl.org.