DEVELOPING THE SPIRIT OF HARD WORK
There is a world of difference between a person working hard and the one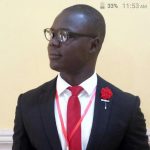 who hardly works. We often find ourselves lost amid activities that we wonder whether we are yielding the desired result. If you are not careful, you sometimes spend hours, days, and even weeks truly busy, but at the end of it all, you will realize that you have just been wasting your time doing nothing. Here are some of the strategies for developing the spirit of hard work below.
Specify tasks to do and allocate time for having them done. Don't be a victim of multi-tasking and over-commitment beyond your capability. Always isolate one to do at a particular time, then proceed to the next. When you complete tasks one after another, it helps you keep track of your achievements and the pace at which you accomplish them.
Avoid procrastinating. Never put up for later what you can do now. One thing with shifting responsibility is that you will always find out that the same reason that made you postpone a particular task still exists at that future time which you pushed it. So, whatever is worth doing, is worth doing now and perfectly.
Ensure you make adequate provision for rest. You can't feel good and do good if you don't have good health. Rest allows us time to generate and replenish the energy we expend at work or any task our body needs to complete. There is a saying that people who don't sleep because they don't want to fall sick will surely fall ill because they failed to sleep. Your body is the vehicle that will carry you through this experience called life. So, make sure you have a good time for rest and make sure that you eat well if you have the means. It is also important to note that overfeeding and addiction to food have the psychological tendency to make you lazy. So, your health (physical and mental) determines your productivity also whether physical or mental.
Also, to develop the spirit of hard work, ensure you have accountability partners. By this I mean, you have some person(s) that will always remind you of your commitments, assignments, engagements, and projects. Your accountability partner can be your mentor, your friend, your parent, and your elders. You can also use To-Do-List, where you itemize all your schedules in order of preference and urgency and attach a dateline to each item. Above all, be intentional about anything you find yourself doing. Avoid time wasters and unnecessary chats or conversations. Follow these steps, and we will surely meet at the top to do business because you will undoubtedly be successful.
You can tell us your thoughts or questions in the comments section below.
ABOUT THE AUTHOR
Henry Ibrahim is the Content Creator at B2SL. He loves working with young people to help them discover their purpose in life. You can contact him at Ibrahim@b2sl.org.