"When you stop growing, you start dying". – Williams. S. Burroughs.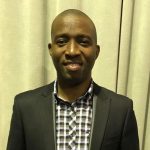 One of the characteristics of living things is growth. If you have ever planted anything like a flower, one of the things you want to watch out for is whether it is growing and looking fresh with healthy leaves. You get concerned if you do not see any sign of growth after a few weeks of planting. You then begin to fear that your plant may be dying, and you try to make the plant survive. As humans, we are happy when a child grows physically, socially, and intellectually. If a child is not growing physically, or cannot interact with others, or is not able to grasp certain things at some point, then there is cause for worry.
Your mindset is a set of beliefs that shape how you understand yourself and the world. Your mindset determines how you feel, think, and behave. For example, you may loathe trying anything new because you believe you will fail. A Stanford psychologist, Carol Dweck, has identified two types of mindset; fixed mindset and growth mindset. People with a fixed mindset believe that their abilities cannot change. For instance, if they are good at Maths, they do not require extra effort to pass.
On the other hand, people with a growth mindset believe that they can become better at anything with persistence and conscious effort. If you strive for excellence, having a growth mindset is crucial. But how do you develop one? Here are some ways.
DON'T DISPARAGE FAILURE
Many people believe that failure is terrible because society seems to suggest so. After all, nobody recognizes those who came last in the race or the class. All the praises and prices usually go to the best performers. However, failure is an integral part of success. Before a child learns how to walk, there are many falls. But the fall does not stop a child from getting up and trying again. If you wrote an exam and failed, don't think it is the end of the world. Enroll for the exam again. Go back to the books if you are learning to code and you've not gotten the language. Don't think it is the end of the world because you failed once. Instead, work on improving yourself for future performance.
FOCUS ON THE JOURNEY
Late American tennis star Arthur Ashe once said, "success is a journey, not a destination." Too often, people focus on their big goals and forget the process. Big goals and dreams are reasonable, but they are also not easy to achieve. Rather than focus on the purpose of losing weight, for example, enjoy the new habits you learn, such as healthy eating, discipline, and the knowledge that you can do it. Thinking of Writing a book is a great idea. But rather than focusing on the published book, think about the new words and better writing skills you get in the process. These are small wins that point you towards excellence.
TAKE ON CHALLENGES
A person who has a growth mindset will always take on new challenges. Challenges are opportunities for growth so embrace them. The hardest part of any accomplishment is in starting. Take the first step to reading for ten minutes a day to improve your reading habit. Learn to listen and ask questions when you don't understand. Face your fears, and you may be surprised that it is not as difficult as you thought.
I believe that you can mark yourself out for excellence if you decide. The question is, do you want to be an excellent person?
I will love to hear your comments and questions in the comments section below.  
ABOUT THE AUTHOR
Besidone Ebule is the Project Director at B2SL, where he works to encourage personal development and build success networks. You can contact him at bessy.ebule@b2sl.org.