"Productivity is never an accident. It is always the result of a commitment to excellence, intelligent planning, and focused effort". – Paul J. Meyer.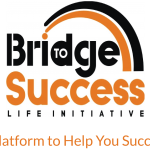 You may find yourself constantly battling pressure to work towards excellence in all you do by your parents, friends, or pressures from society. For some people, it means always coming first in class. For others, it may be striving to be the most outstanding in the group. Other people may constantly desire to be in the spotlight because of their achievements. What is more daunting is that there seems to be a global pressure for a competition which makes people instinctively compare their lives with others. The result is that we find ourselves always striving to do better in all circumstances. For you to strive for excellence, you must first understand it.
Excellence is the quality of being outstanding or extremely good, and in that sense, striving for it is not a bad idea. After all, who doesn't want to be associated with outstanding results with all their attractions? Excellent results bring recognition, monetary reward most times, privileges, and a sense of importance. For example, if you have come tops in your class or recently led your group to victory, you will feel a sense of fulfillment. However, it would help knowing when striving for excellence is taken out of context and negative. Here are some tips on having the right mindset for excellence.
KNOW YOURSELF
Success is desirable and attracts attention, but you must realize that everyone who succeeded paid the price. When you hear that Lionel Messi is the best football player globally and has a net worth of $400 million, you may be tempted to envy him and want to be like him. Or, when you hear that Aliko Dangote is the richest man in Africa, you may aspire to take his position. However, for you to succeed, you must know where you are. Are you practicing the way Messi does? Do you have an eye for investments like Dangote does? It is a wild goose chase without answering that question, envying them, or wanting to be like them.
DON'T COMPARE YOURSELF WITH OTHERS
It is important not to compare yourself with others in your quest for excellence, but others can inspire you. For example, if you have done your best at anything, you shouldn't bother about how other people have succeeded. Let's say you wrote WAEC, NECO, or JAMB, and you have passed all your subjects with credits while your friend has passed all subjects with distinctions; you should have no cause to worry. Your friend may have had extra learning resources that you don't have access to or may understand things quicker than you. You should not count yourself a failure based on other people's successes.
WORK TO IMPROVE YOURSELF
Having a mindset of excellence will inspire you to work on improving yourself. If you fail a question or an exam, ask yourself sincerely, why did I not pass this subject? What can I do to turn my failure around? Do not give up on yourself and stop trying because people who give up never succeed in the end. If you must set out time to study until you understand how to answer the questions, do so! If you must get extra help from people who know more than you, do so by all means, and you can measure if you are growing or not.
When you have a mindset of excellence, there is a conscious effort to improve yourself better than you performed the last time. It is not striving to be someone else or competing with others so that you can outshine them.
Please let us know if you have any comments or questions or need further help in the comments section.