STRIVING FOR KNOWLEDGE
"An investment in knowledge always pays the best interest." ― Benjamin Franklin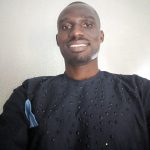 According to the Oxford Dictionary, striving means to make a great effort or fight vigorously to achieve or obtain something. After going through the definition of strive, you should by now have an idea of what it means to strive for knowledge. Since knowledge is something you can not do without to achieve success in your academics, career, and life in general, it, therefore, means you have to put in all the effort needed to get knowledge. Knowledge doesn't just drop on people's laps, it must be consciously fought for vigorously.
In a computer age like this with knowledge accessible via the internet, it is now possible to get all the knowledge you need with a push of the button on a phone. With so much access to tools for knowledge, there is, therefore, no excuse for not succeeding. Knowledge has never been available around the world at this level. It is therefore on you to take full advantage of this.
The story of Sean Parker, the first president of Facebook, comes to mind at a time like this. In his childhood, Parker was an avid reader, which was the beginning of his lifelong success on Facebook and other businesses like Spotify (an online music streaming company). He was very much given to his school books and many other personal developments and career development books via the internet. He took full advantage of the knowledge that was available to achieve his dreams.
Nothing of real value can be achieved by anyone who does not strive for knowledge. Striving for knowledge will not always be fun, but it will always be worth it years later when you achieve your dreams. Therefore decide today to strive for knowledge like Sean Parker so you too can be among the high fliers in a few years from now.
I would love to hear about how you are striving for knowledge. It will also be great if you have any pointers on the topic. Looking forward to seeing all of that in the comment section.
ABOUT THE AUTHOR
Charles Adimah is an entrepreneur and the Project Manager of B2SL INITIATIVE, where he manages the vision. He is a great believer that a prosperous Nigeria is a product of successful Nigerians. You can reach him via email at charles@b2sl.org.